Playhouse creatures
Success Stories
Over 25,000 patrons have attended PCTC productions in NYC, Boston, and New Orleans with producing partners Bridge Repertory Theater and Southern Rep.
PCTC has continued and expanded its efforts to give back to the community through the Little Creatures Act Out camps for underserved youth, free readings and tickets for seniors (Creatures Serving Seniors), and an annual Red Cross blood drive (since 2014, with producing partner American Candy). PCTC also launched a pilot drama program with Harvey Milk High School for at-risk LGBTQ youth.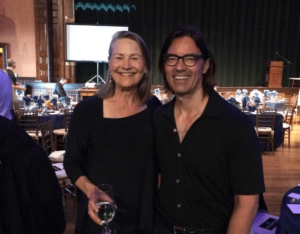 WHAT ARTISTS ARE SAYING ABOUT PCTC
"This company has balls.
I am thrilled they're producing my play.'–
JOHN GUARE (Oscar and Tony-nominated writer).
"PCTC has the heart , the talent , and the 'right stuff.' That is why I chose them for the 20th anniversary revival of 'One Flea Spare.'"–
NAOMI WALLACE  (Award-Winning Playwright and Activist)
"It's a joy watching my play realized in a new and exciting way– just the way I imagined it. PCTC is a wonderful young company."–
 JOHN KOLVENBACH (playwright)
" …PCTC made this little playwright's dream come true. What a great production, too!"–
PETER SINN-NACHTRIEB (Award-winning playwright)
DONATE
Help us with our mission to strengthen the legacy of the American Theatre, foster the emerging artists of our time, and extend the reach of the theatre to a wider audience.