PLAYHOUSE CREATURES THEATRE COMPANY
About Us
We are a NYC-based, mission-driven, off-Broadway theatre company dedicated to strengthening the legacy of the American theatre, while serving the communities where we produce (both on and off stage). Since 2009, PCTC has produced 15 mainstage productions, seven new works series, 29 staged readings, four Tennessee Williams festivals, a world premiere of a Tennessee Williams play ("The Recluse and His Guest"), and several NYC premieres. PCTC has won and been nominated for 21 theatre awards, and received The Nazareth Housing 2018 Community Service Award.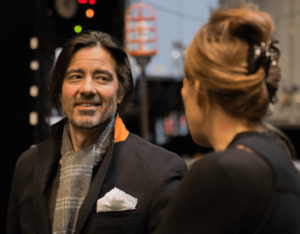 PCTC is grateful for support from
The Alma and Morris Schapiro Fund, The Ferriday Family Fund,
The Eileen Fisher Foundation, Exxon/Mobil Foundation
The Thomas Sullivan Fund, The Kessler Family Fund
DONATE
Help us with our mission to strengthen the legacy of the American Theatre, foster the emerging artists of our time, and extend the reach of the theatre to a wider audience.