2023 Playwriting Fellow
Since 2016, PCTC has supported emerging theatre artists with a two-year fellowship. The fellowship includes financial, logistical, and creative support for the chosen fellows. Here is the 2023 Fellowship Recipient: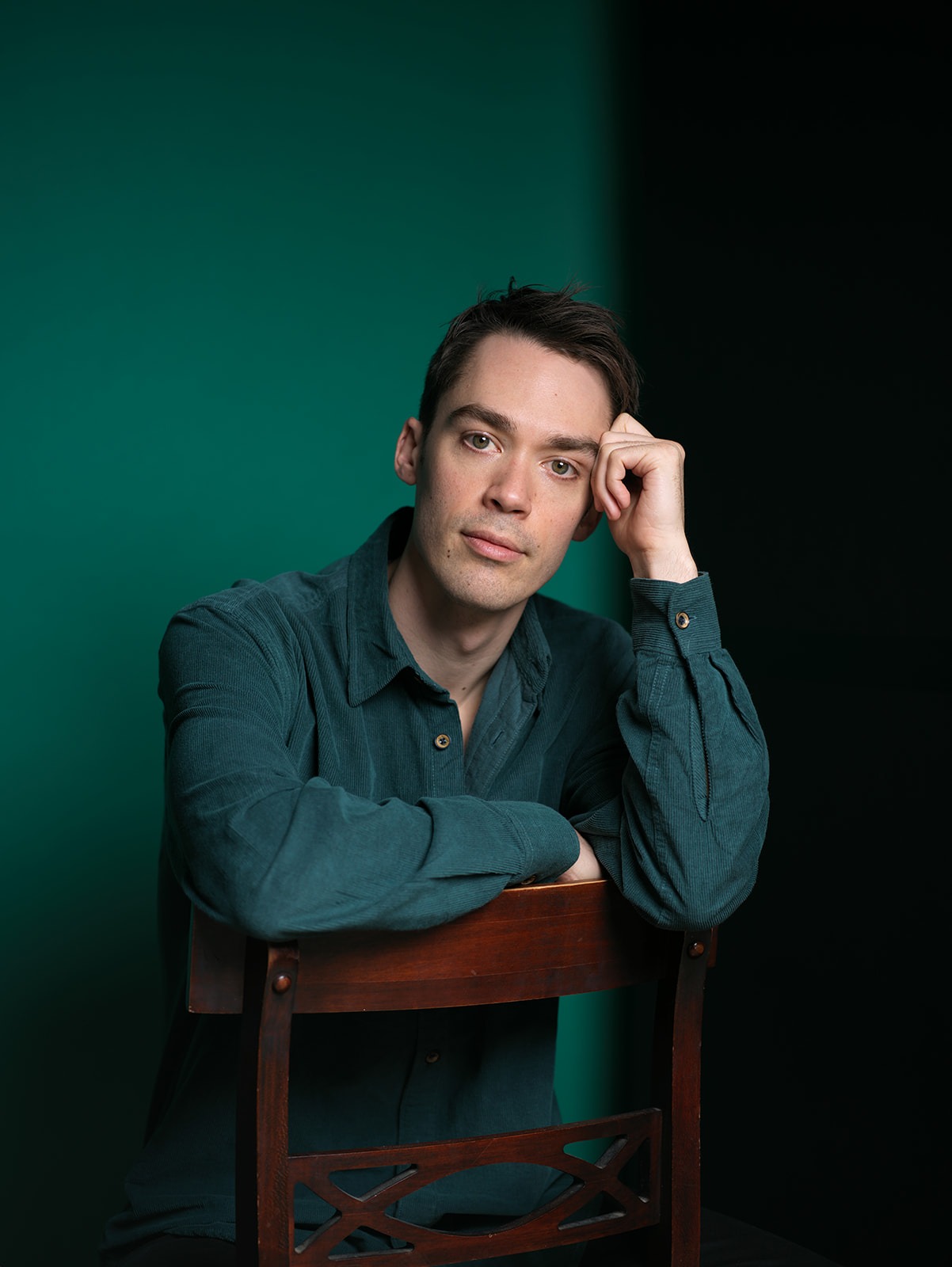 ZACHARY DESMOND
Zachary is a playwright, actor, director, and deviser from Washington State. He began his professional playwriting career in Sitka, Alaska (population 8,000) where he regularly wrote radio plays for KCAW/Raven Radio and revue shows scripts for the local circus. He taught storytelling and improvisation as part of a community grief recovery program with Brave Heart Volunteers, a non-profit end-of-life care organization, for three years.
In 2016, he received a commission from the Sitka Historical Society to write a one-act play in observation of the 150th anniversary of the territorial transfer of Alaska from Russia to the United States. His play, a revisionist period play built largely around interviews with contemporary Native culture bearers, historians of European-American descent, and lay denizens of Sitka, was enthusiastically denounced by many. In 2017, his first full-length play, Friends Call Me Albert, a bio-epic about Albert Einstein and his first wife (and fellow physicist) Mileva Maric featuring over 25 puppets in a cast of five actors, was co-produced by No. 11 Productions and Dark Horse Productions, and played for three weeks at NYC's Access Theater. Culture Catch critic Leah Richards called it an "illuminating and amusing… postmodern bricolage," while TheaterScene's Daryl Reilly deemed it "a rewarding and haunting work of biographical theater." Also in 2017, Zachary began a 4-year Acting MFA at the Juilliard School of Drama, where he devised and performed regularly with fellow actor-creators Piper Patterson, Anthony Richardson, Sean Wiberg, and B Norwood. He and B Norwood co-devised and co-directed See Invisible, a documentary theater event based on interviews with New Yorkers living and working on the street or in service to homeless teens and adults.
Zachary is currently a member of the acting company at Mercury Store, a process-driven laboratory for theater directors in Gowanus, Brooklyn. His most recent completed works include TROGLOBITES, a full length play with music about eight cavers trapped in a collapsed cavern beneath the New Mexican desert, and FLIGHTLESS, a 24-minute dialogue-free screenplay exploring ambiguous loss related to climatological cataclysm as experienced by a human- sized White-breasted nuthatch in Central Park. There will be a reading for the former on April 24th at The Cell Theatre produced by Undiscovered Works and
the latter Zachary hopes to produce with Imaginary Atlas, his production
company, in late summer 2023.
(Composer/playwright/creator)
LADY MONDAY: A ROCK OPERA
FATA MORGANA
(Director/creator)
THE REALITY PLAYS (devised original work)
THE INHERITANCE OF SHAME, by Peter Gajdics (Director/adaptor)
(Actress/Singer/Creator)
CRAVE (solo original work)
(Playwright/librettist)
SHOW TRIAL (original work)