Relive a powerful evening of advocacy with photography provided by Rebecca J. Michelson. 
GRISWOLD: a benefit reading in support of A IS FOR and The Pink House Fund
by Angela J. Davis
A Benefit Reading
FEATURING ANNETTE BENING
Friday, November 11, 2022
The Great Hall, Cooper Union
OVER $10,000 RAISED

DIRECTLY THROUGH TICKET SALES

in support of A IS FOR and PINK HOUSE FUND.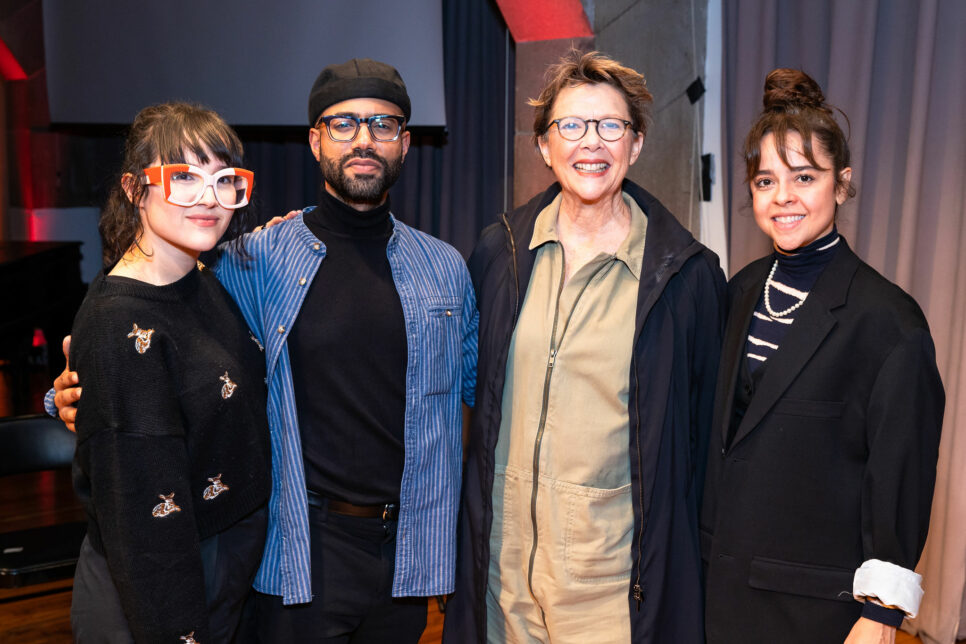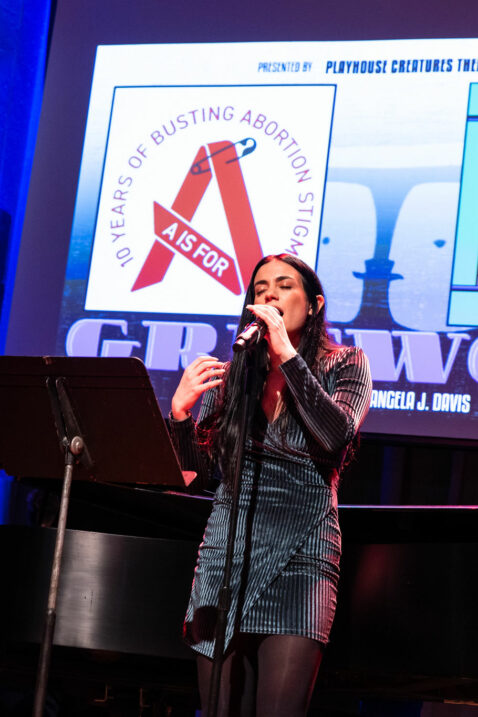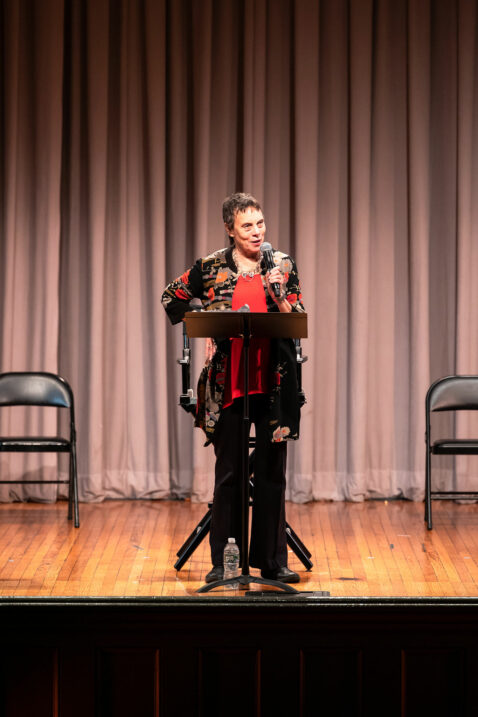 220+ ATTENDEES 

showing up to advocate

for privacy and reproductive rights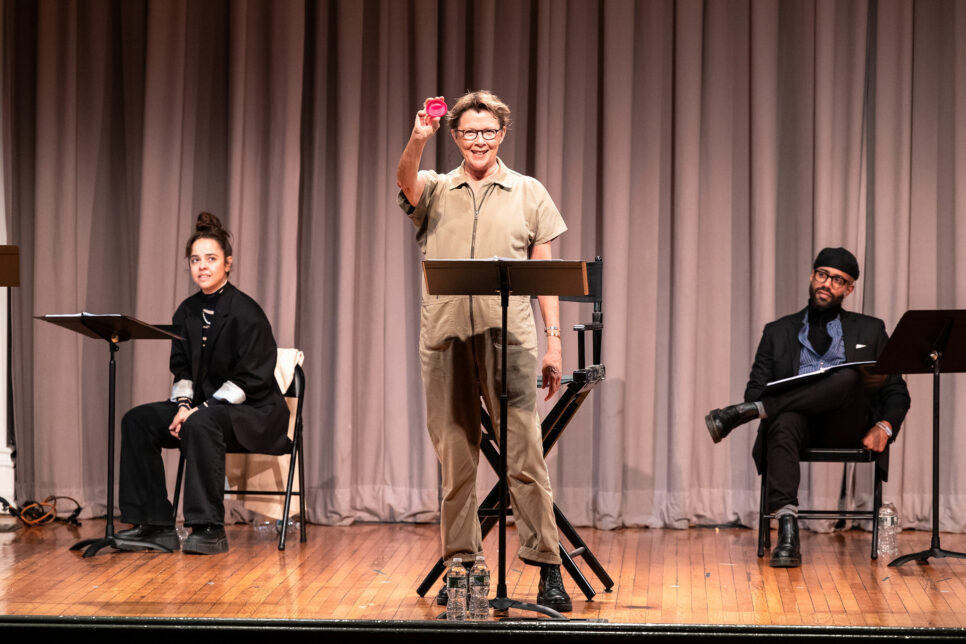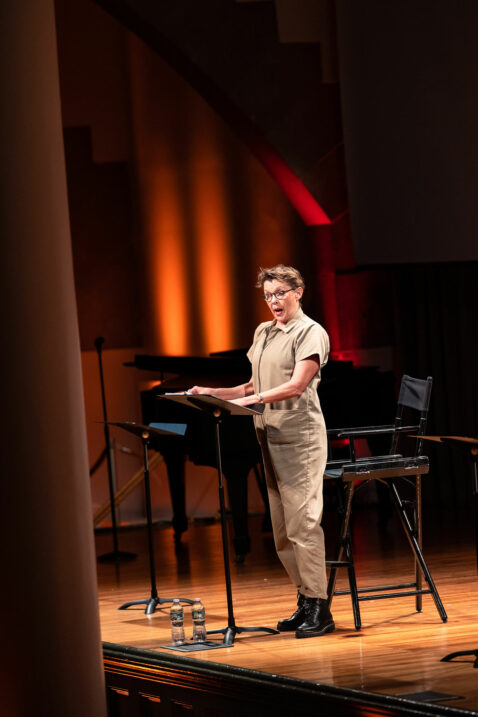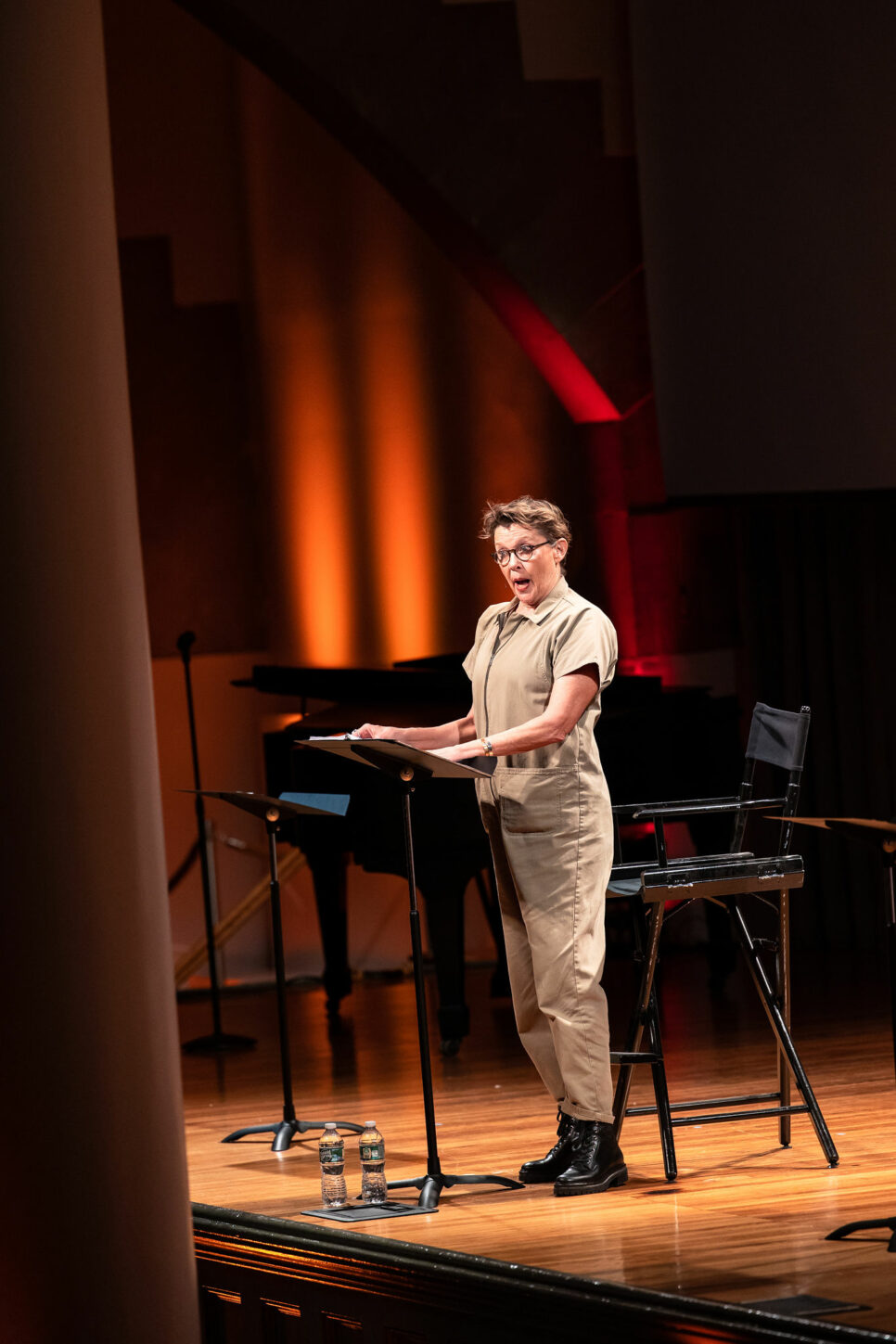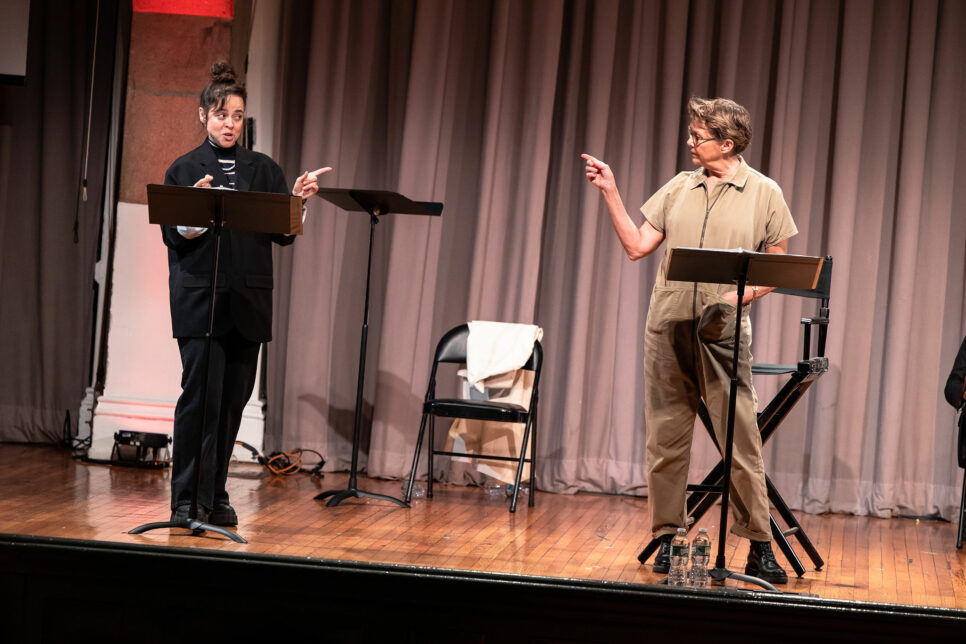 Musical guests:

Alexandra Petrullo and Tina deVaron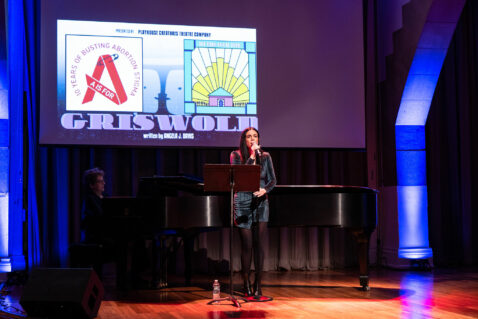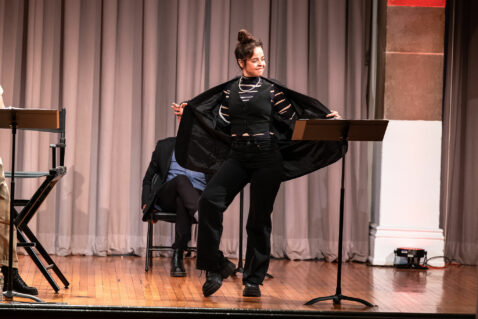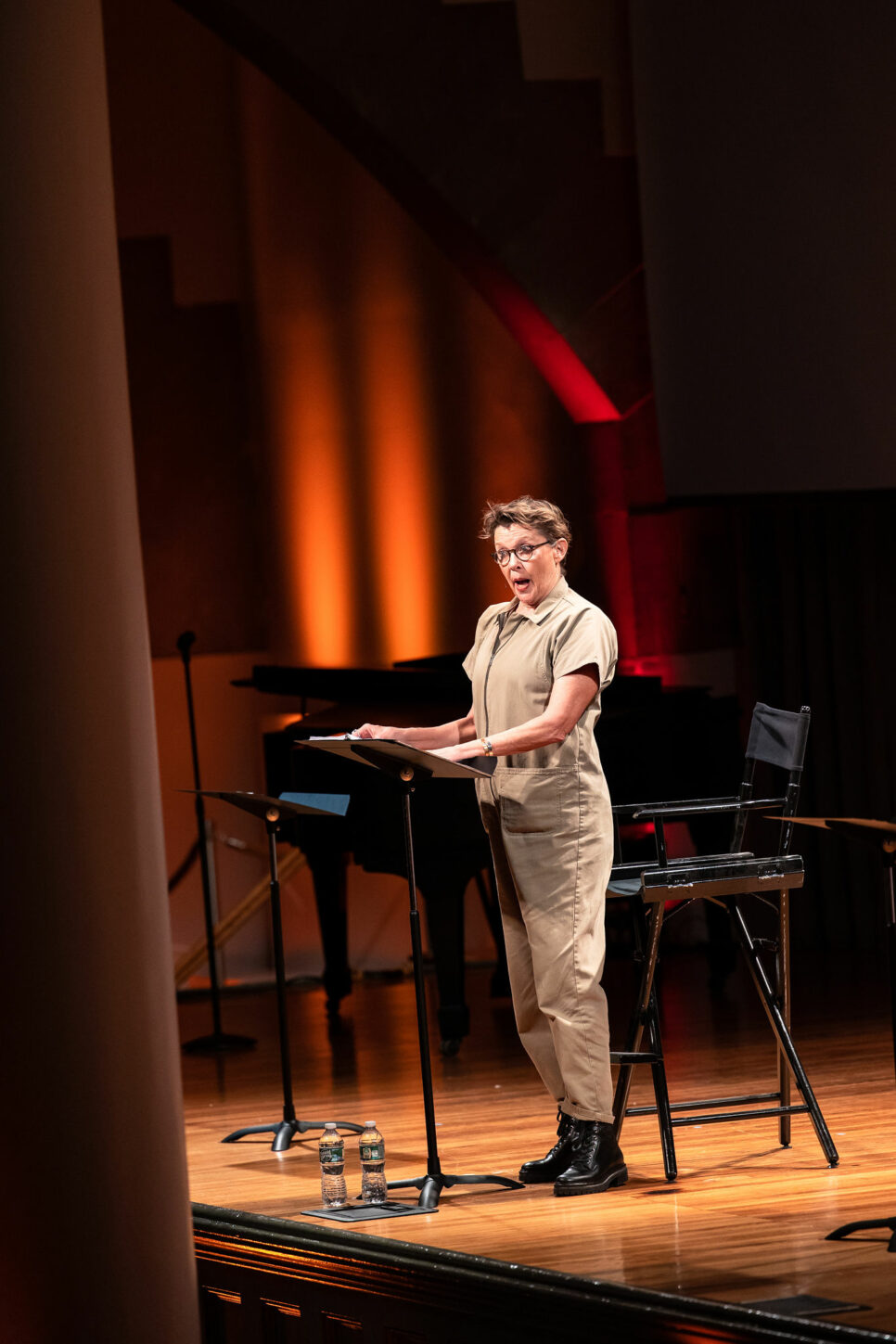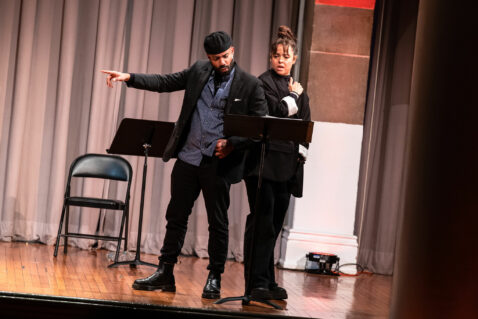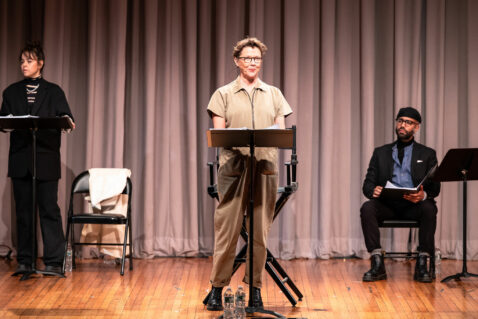 Arts & Advocacy Panel

featuring: Annette Bening (actor), Emily Mann (playwright), Shannon Brewer (Pink House Fund), Kellie Overbey (A IS FOR), and Joseph W. Rodriguez (Playhouse Creatures Theatre Company)

Moderated by Erica Stevens Abbitt (Playhouse Creatures Theatre Company)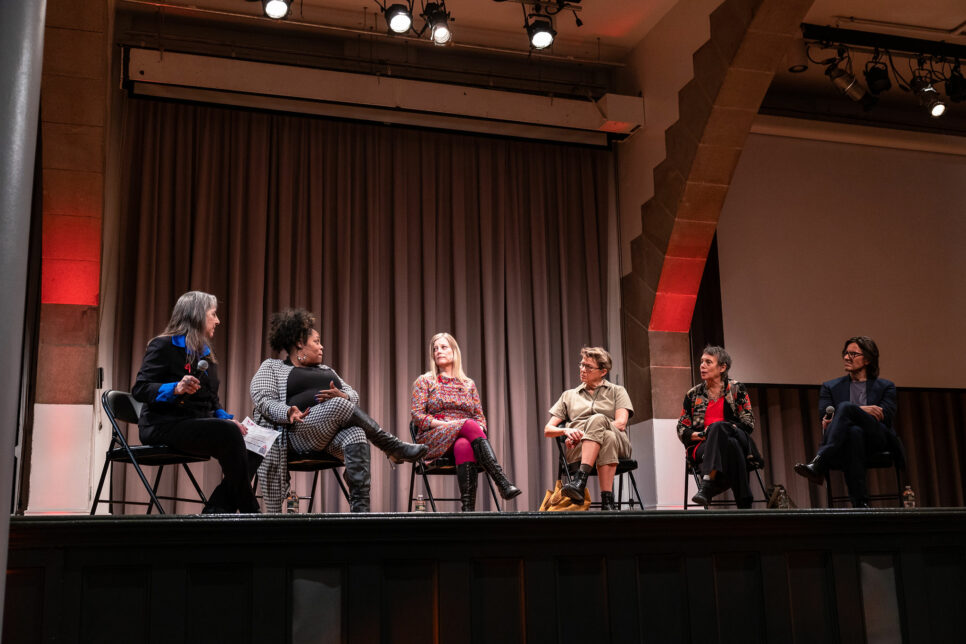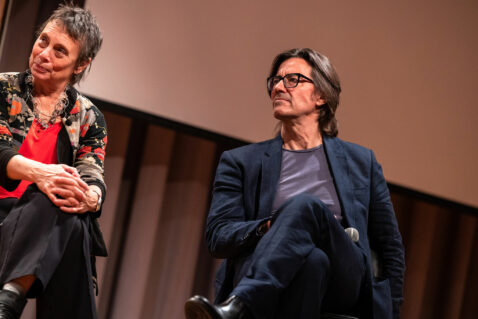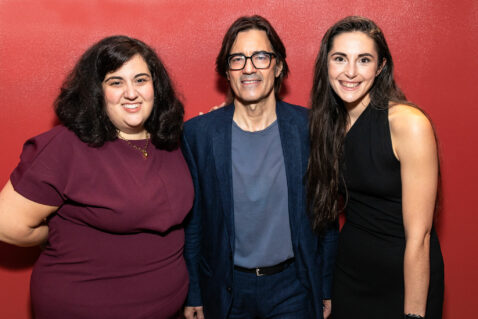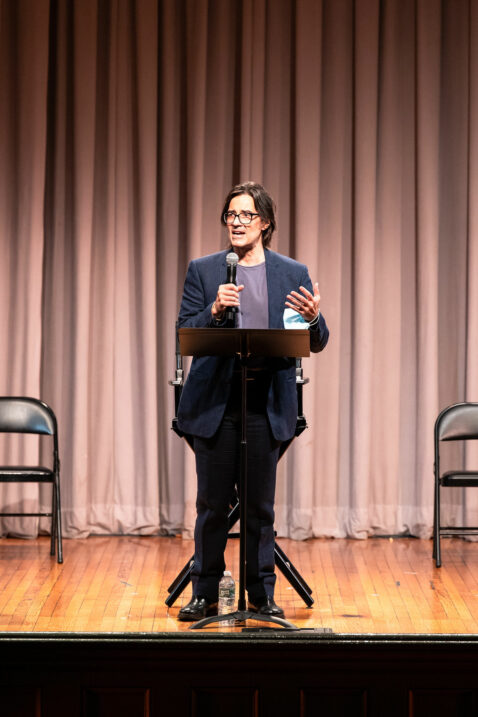 ABOUT THE PLAY
CASTING
Annette Bening – Estelle Griswold
Emma Ramos – Actor One
Sean Carvajal – Actor Two
Jacqui Guillen – Stage Directions
SYNOPSIS
On the eve of the sexual revolution, a bold and iconoclastic woman in her sixties will
engineer her own criminal arrest, resulting in the landmark  and now increasingly relevant
Supreme Court case, Griswold v. Connecticut, which establishes a right of sexual privacy and
directly paves the way for other guarantees of liberty, including, on the 60th anniversary of the
Griswold case, the right of same-sex couples to marry.
Fusing magical realism, meta-theatrical elements, comedic truth, and classical docudrama,
Griswold mines the extraordinary events leading to the Griswold v. Connecticut case and the
essential link between the right of sexual privacy and human dignity.